Photos from history: Reagan orders invasion of Grenada
On Oct. 25, 1983, a U.S.-led force invaded Grenada at the order of President Ronald Reagan.
Citing the threat posed to American nationals on the Caribbean island by that nation's Marxist regime, Reagan ordered nearly 2,000 U.S. troops to invade and secure their safety.
There were nearly 1,000 Americans in Grenada at the time, many of them students at the island's medical school. In little more than a week, Grenada's government was overthrown.
1983: Grenada Invasion troops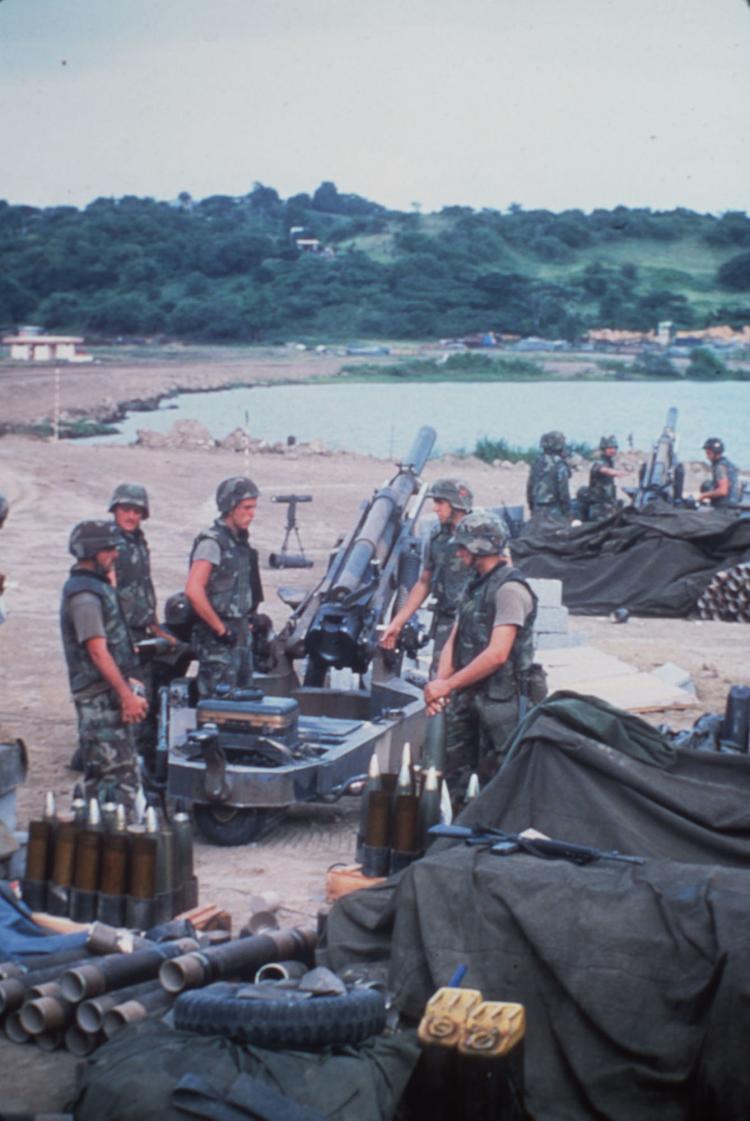 1983: Grenada Invasion Reagan
1983: Grenada Invasion Weinberger, Vessey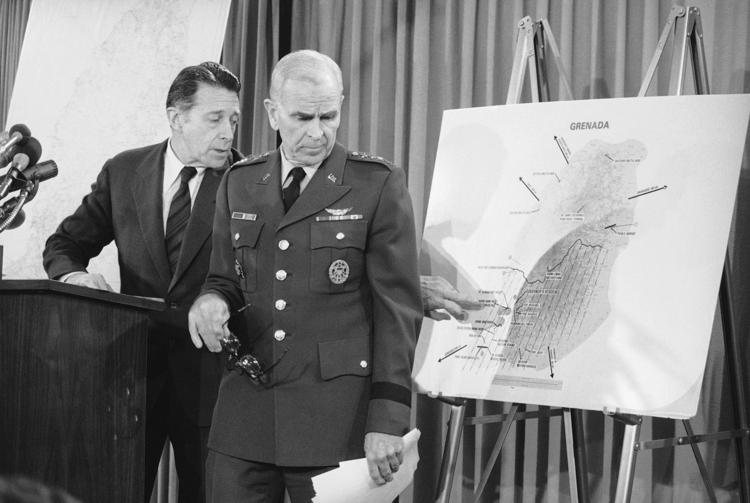 1983: Grenada Invasion students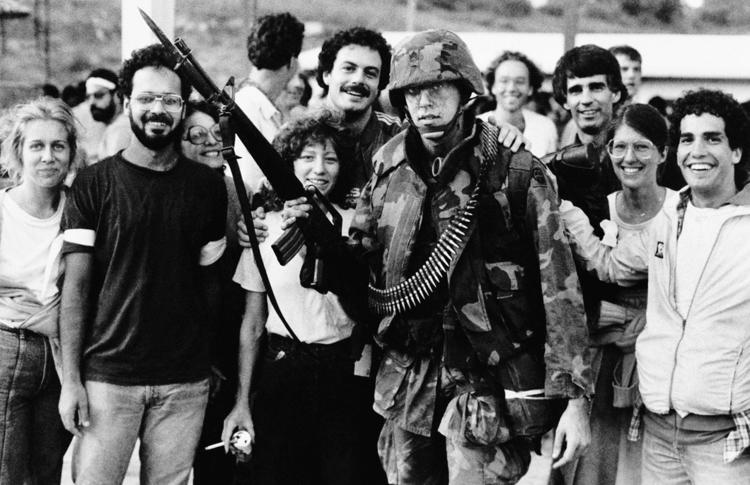 1983: Grenada Invasion troops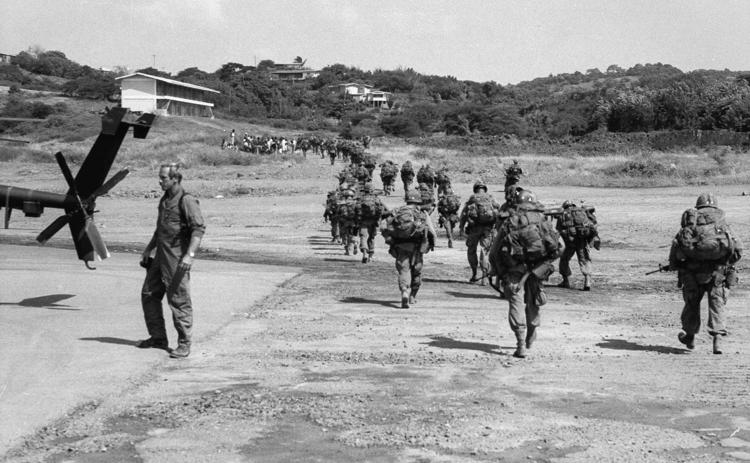 1983: Grenada Invasion weapons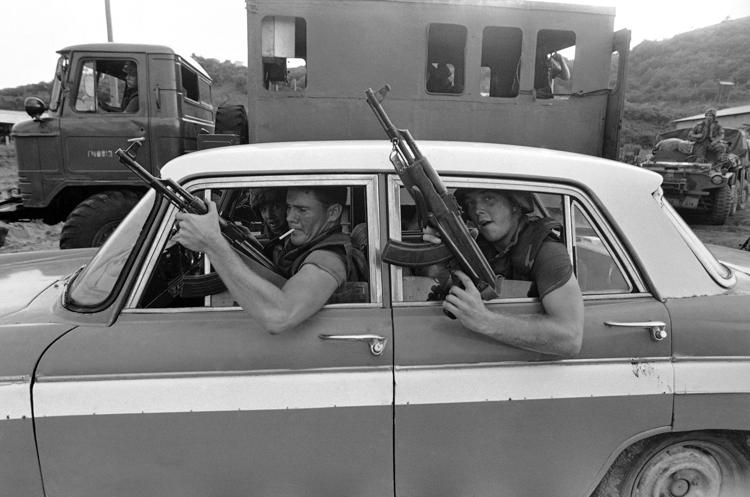 1983: Grenada Invasion evacuation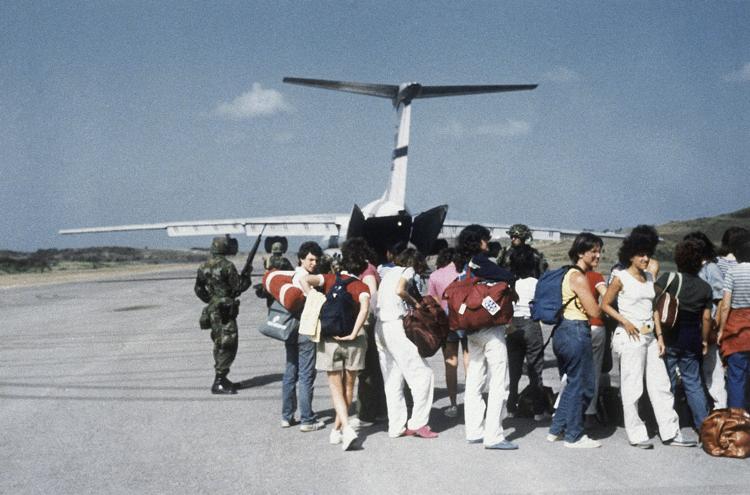 1983: Grenada Invasion Marines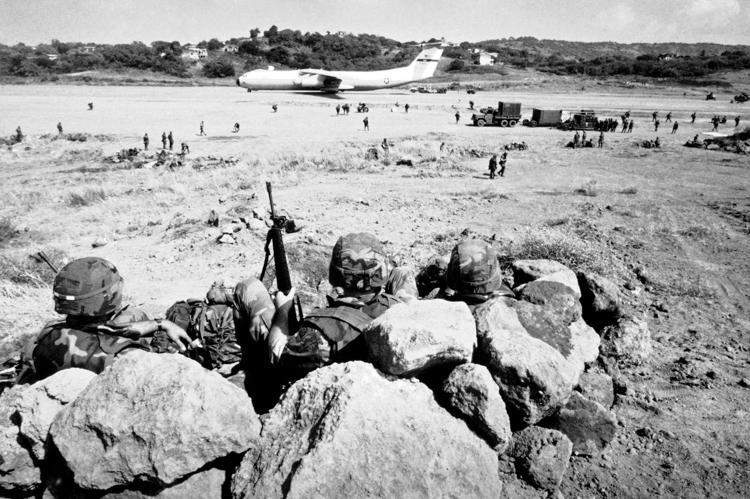 1983: Grenada Invasion Marine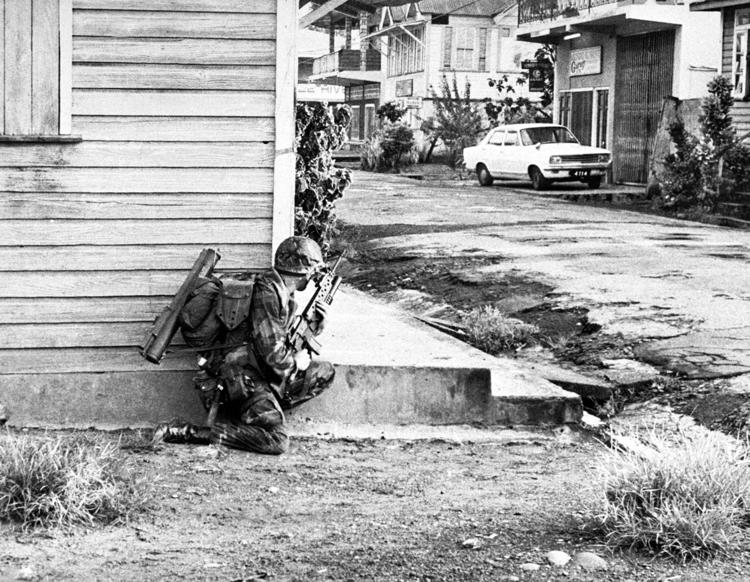 1983: Grenada Invasion crash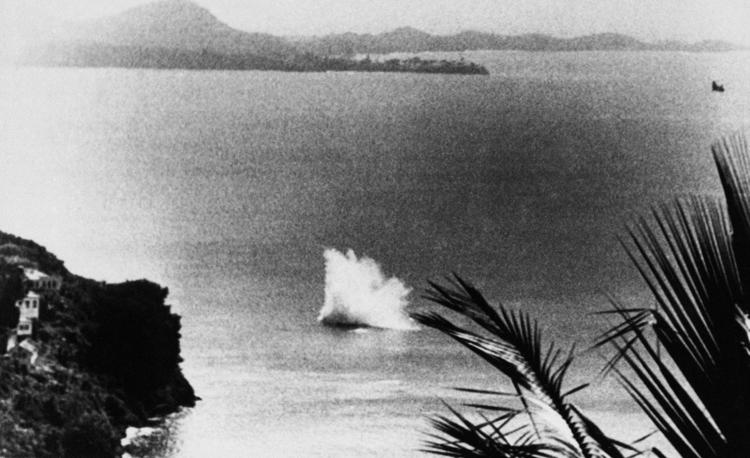 1983: Grenada Invasion demonstration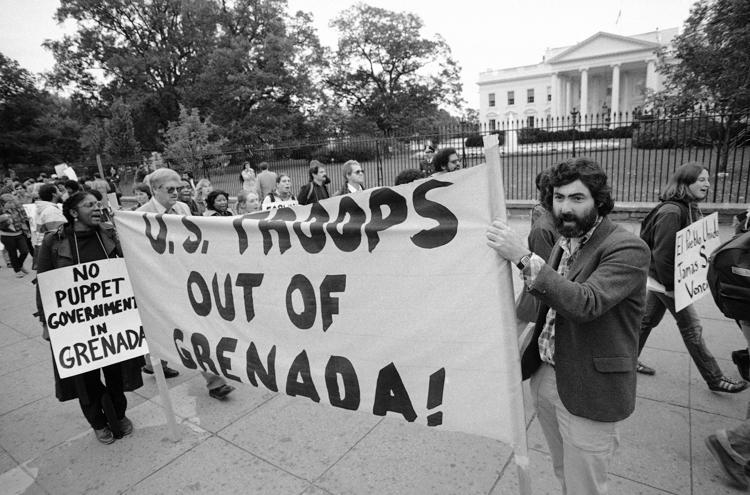 1983: Grenada Invasion Marine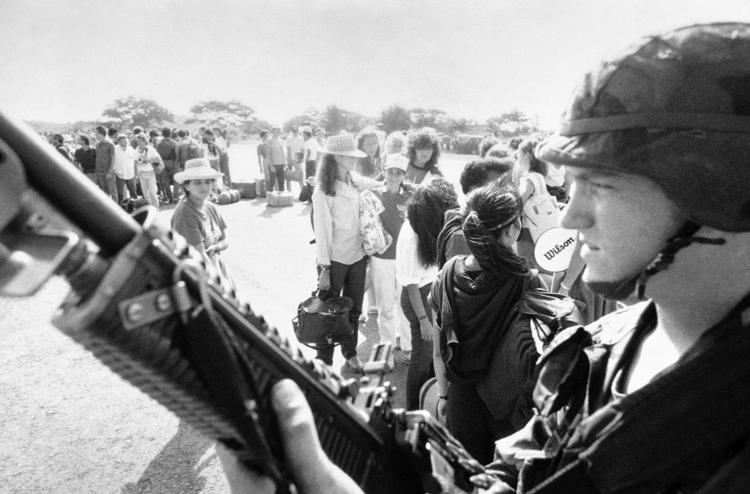 1983: Grenada Invasion evacuee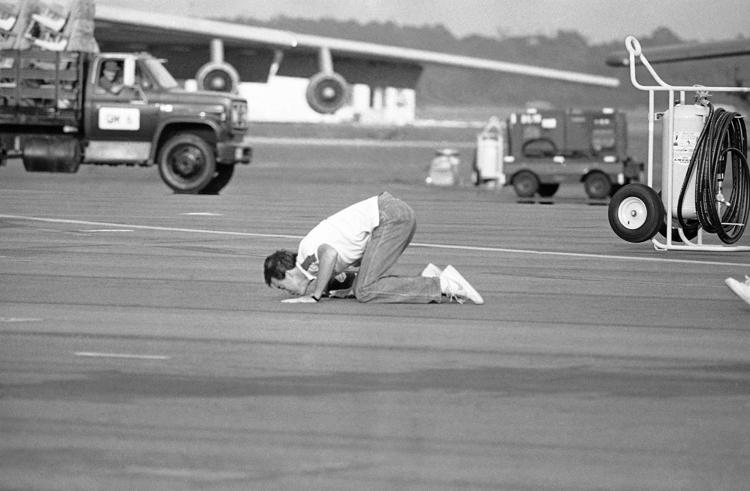 1983: Grenada Invasion McDonald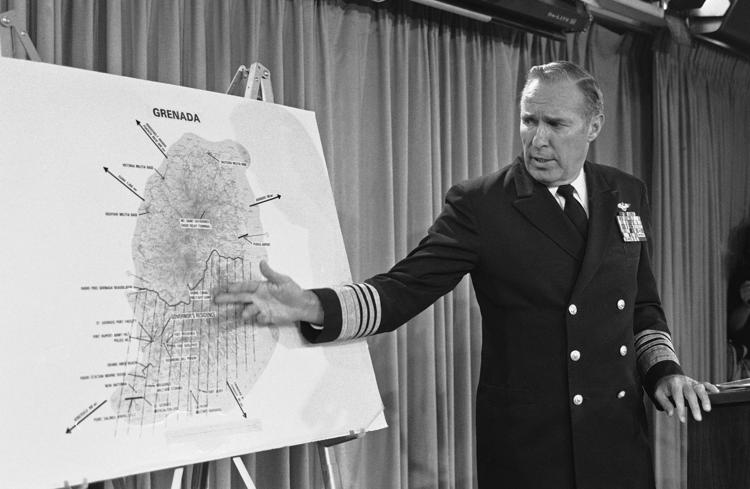 1983: Grenada Invasion Reagan, Rumsfeld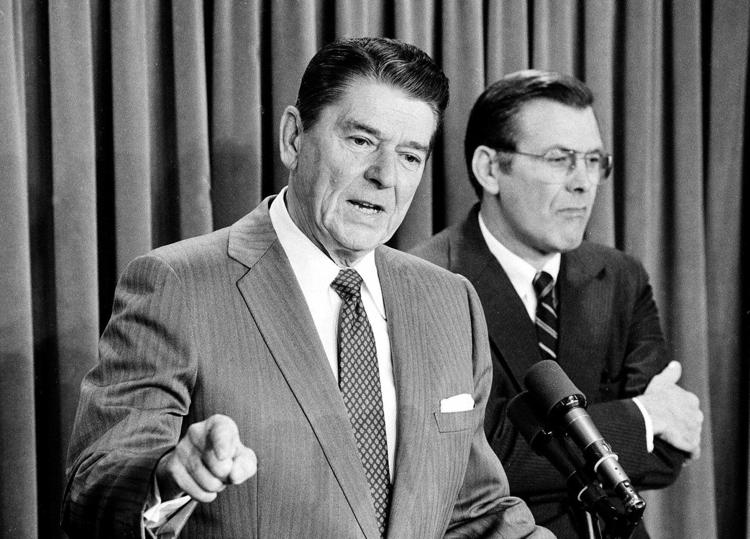 1983: Grenada Invasion evacuation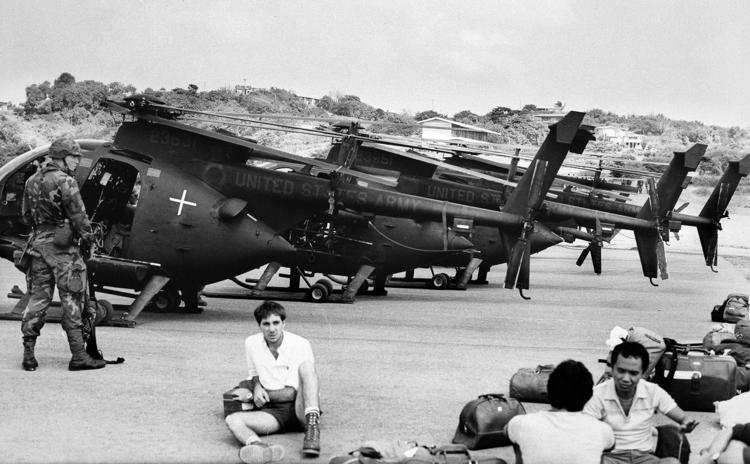 1983: Grenada Invasion helicopters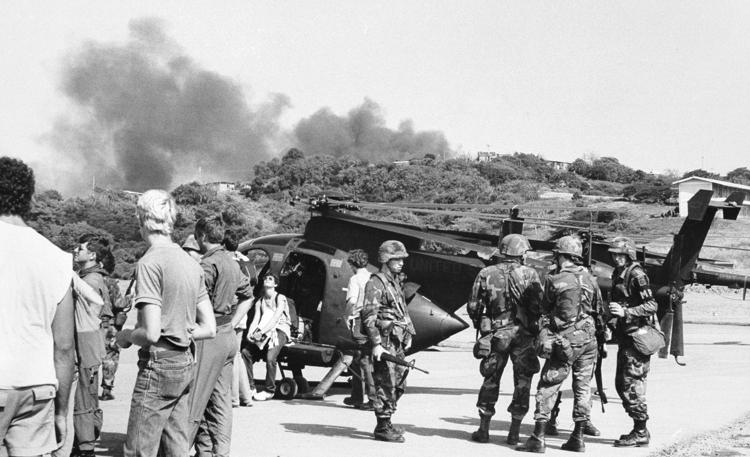 1983: Grenada Invasion prisoners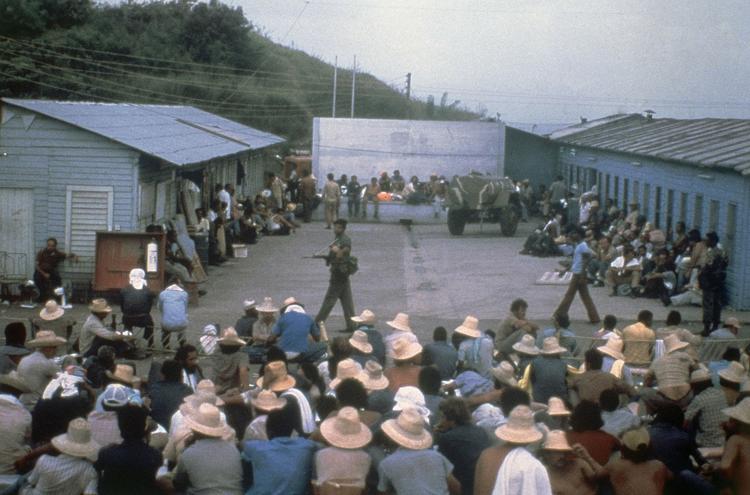 1983: Grenada Invasion flag raising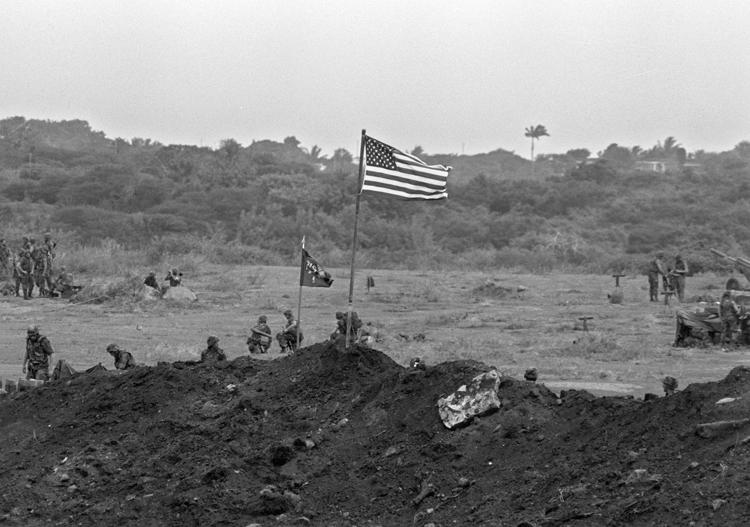 1983: Grenada Invasion Castro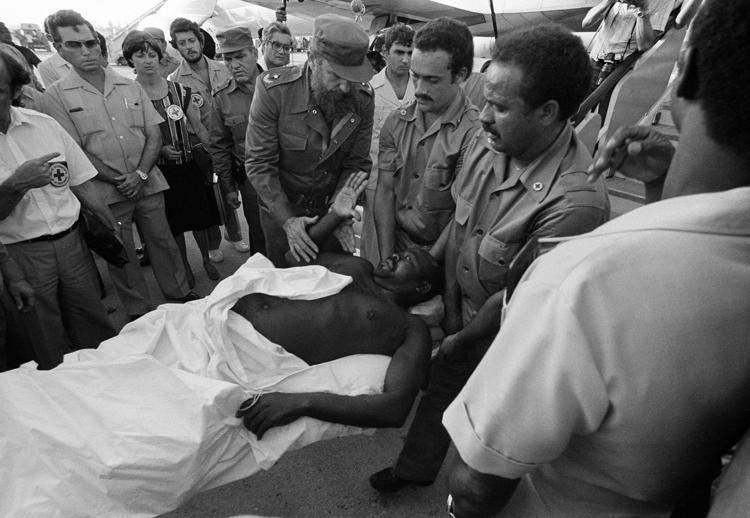 1983: Grenada Invasion Bush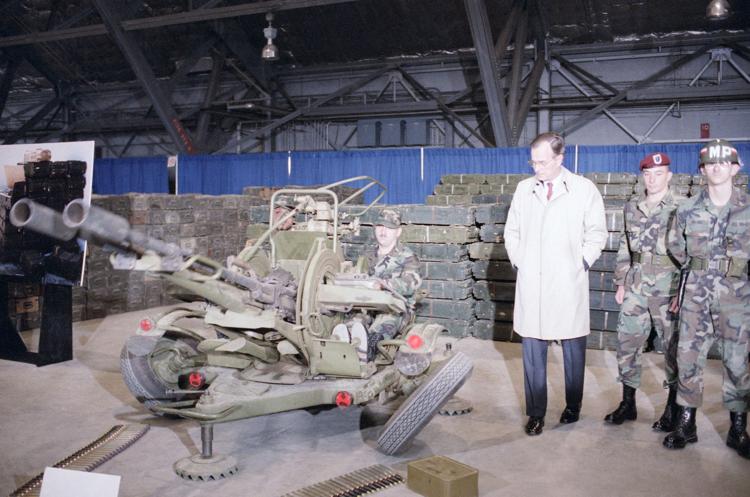 1983: Grenada Invasion prisoners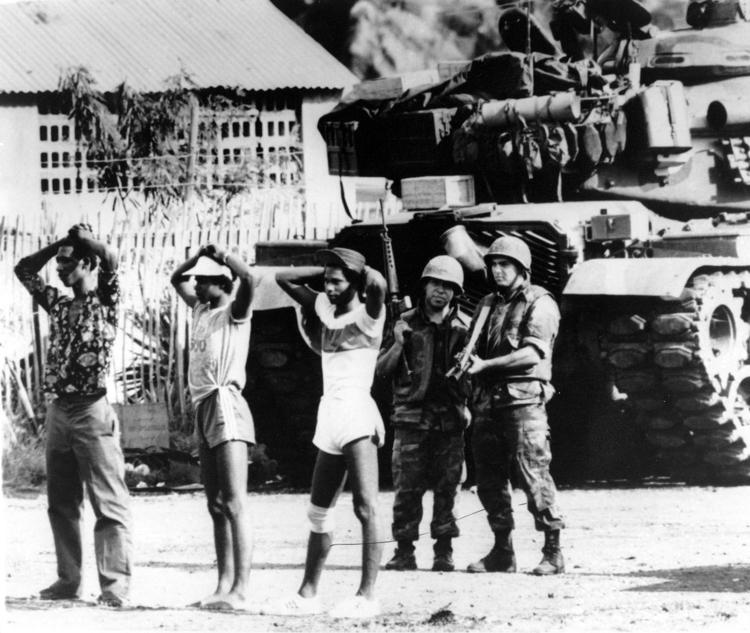 1983: Grenada Invasion Marines