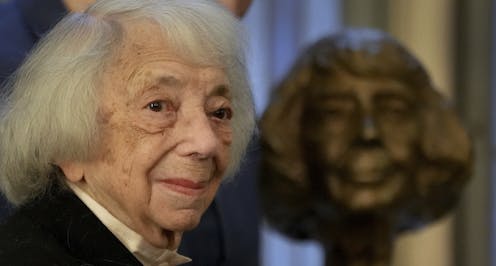 "Home and Belonging" is this year's theme for International Holocaust Remembrance Day, as designated by the United Nations, Jan. 27, the day Auschwitz-Birkenau was liberated in 1945.
This theme should compel us to reflect not only on belonging and Canadian identity, but on what these ideas mean to those persecuted during and after the Holocaust.
As we are all too often reminded, antisemitism did not die in the fires of Auschwitz-Birkenau, rather it lay dormant waiting for new opportunities to spread.
This year's theme is particularly poignant as Statistics Canada reports a rise in police-reported hate crimes targeting Jews: figures from 2020 to 2021 showed a 47 per cent rise, with 331 hate crimes reported in 2020 and 487 reported the next year.
The home and sense of belonging that approximately 40,000 Holocaust survivors found in Canada after the Second World War must remain in place for contemporary Jewish communities.
Holocaust education
Holocaust memory is one of the strongest tools for fortifying society against the dangers of racism, hate and antisemitism. However, to pretend that it will solve all manifestations of contemporary antisemitism would be a mistake.
Holocaust education must also address the ideological roots of neo-fascism, identity and alienation, conspiracism and disinformation, all of which lay the foundation for the widespread belief in antisemitic conspiracy theories and anti-Jewish tropes. And, it must do this while teaching people how to navigate propaganda in a digital age.
Importance of first-hand accounts
Still, Holocaust memory as represented by the first-hand accounts of those who survived the horrors of Nazi persecution remains the bedrock for understanding how the Holocaust forever impacted individuals, families and entire communities.
As we mark International Holocaust Remembrance Day this week on Jan. 27, Canadians of all ages can discover for themselves what home and belonging has meant for some who survived the Holocaust.
Over 100 life stories of Holocaust survivors have been published through the Azrieli Foundation Holocaust Survivors Memoir Program. This week, five titles in this collection are available for free as audiobooks for a two-week period. Four of these titles are the first-ever audiobooks narrated by Holocaust survivors themselves.
Listening to the experiences of Holocaust survivors, narrated in their voices, is a powerful learning experience.
To understand the significance of home and belonging to Jews across Canada, and why the increase in antisemitism is so serious to Canadian society, choose to listen to one of these memoirs as a means of marking International Holocaust Remembrance Day 2023.

Carson Phillips is a Canadian delegate to the International Holocaust Remembrance Alliance.